With the 2023 VALORANT Champions set to kick off in a few days, VALO2ASIA has prepared for you a preview of the four Pacific teams participating in the tournament held in Los Angeles, California.
UNITED STATES – VALORANT Champions 2023 is on the verge of kicking off in Los Angeles, California, featuring 16 of the world's best teams ready to battle it out for a record-breaking US$2,250,000 prize pool. The tournament will begin with a group stage consisting of four groups, each with four teams competing in a double-elimination format. The cream of the crop, eight teams in total, will ascend to the playoffs, setting the stage for a grand finale fought in a best-of-five series at the KIA Forum. 
As the final VCT tournament of the year draws near, a rich tapestry of storylines is emerging. A number of promising squads are ready to surprise as potential dark horses, while experienced teams are hungry to fight for the honor of having their names etched in history as the third VALORANT world champions. Above all, every team is gearing up to throw their all into the fray, each motivated by the goal of ending FNATIC's unbroken streak of international victories.
ALSO READ: A take on the host city of VALORANT Champions 2023 – Los Angeles, California
---
Paper Rex (VCT Pacific #1)
Player to watch: Ilia "something" Petrov
Worth Mentioning: Khalish "d4v41" Rusyaidee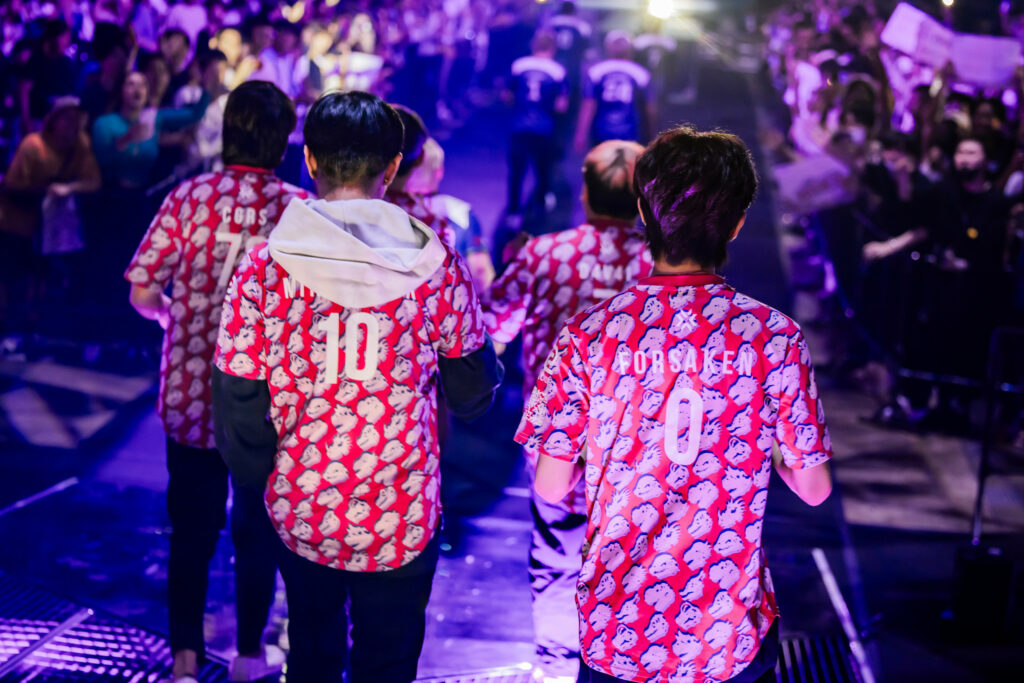 🇲🇾 Khalish "d4v41" Rusyaidee
🇮🇩 Jason "f0rsakeN" Susanto
🇮🇩 Aaron "mindfreak" Leonhart
🇸🇬 Wang "Jinggg" Jing Jie
🇷🇺 Ilia "something" Petrov
🇹🇭 Patiphan "CGRS" Posri
🇸🇬 Benedict "Benkai" Tan (Inactive – DNP)
🇫🇷 Alexandre "alecks" Sallé (Head coach)
| | |
| --- | --- |
| Group A | |
| Paper Rex | KRÜ Esports |
| EDward Gaming | Giants Gaming |
Paper Rex are setting their sights on making the event in Los Angeles their first international victory in the VCT. Having been on an upward trajectory after seizing the Pacific League title in Seoul and a respectable second runners-up finish in Tokyo, they remain undaunted even in the absence of their star player and VCT Pacific MVP, Ilia "something" Petrov. 
VALORANT Champions LA will be the first time that we will see Paper Rex in action with something against international opposition, and it potentially presents the team with their best chance to seize a trophy, with various aspects leaning to their advantage. 
They have been positioned in a group that could be viewed as more advantageous, in contrast to groups like C or D, which are commonly known as the groups of death. KRÜ Esports and Giants Gaming are in this group as the fourth seed of their respective regions, having made it through the Last Chance Qualifier, with the former having an impressive performance in the LCQ despite losing all their Regular Season games. EDward Gaming might pose a threat, but historically speaking, they have a 2-0 record over the Chinese side so far in last year's Champions and Masters Tokyo.
Paper Rex have only tasted defeat in three series in official games since something became part of their ranks, and there seems to be no slowing down their momentum. The majority of bookkeepers have PRX pegged as the Pacific's top contender to make a deep run in the tournament, regardless of the opponent, except maybe for FNATIC, to whom they suffered a colossal defeat in Tokyo. Still, Khalish "d4v41" Rusyaidee and co. can enter the competition with confidence, hoping to leverage their strength in ways previously unseen in Tokyo.
---
DRX (VCT Pacific #2)
Player to watch: Kim "MaKo" Myeong-kwan
Worth Mentioning: Jung "Foxy9" Jae-sung
🇰🇷 Kim "stax" Gu-taek
🇰🇷 Goo "Rb" Sang-Min
🇰🇷 Yu "BuZz" Byung-chul
🇰🇷 Kim "MaKo" Myeong-kwan
🇰🇷 Kim "Zest" Gi-seok
🇰🇷 Jung "Foxy9" Jae-sung
🇰🇷 Pyeon "termi" Seon-ho (Head coach)
🇰🇷 Kim "glow" Min-soo (Coach)
🇰🇷 Kwon "Argency" Soon-woo (Coach)
| | |
| --- | --- |
| Group D | |
| DRX | Team Liquid |
| Natus Vincere | LOUD |
DRX are now navigating new waters, having never faced such a situation before. Recent performances have fallen short of their standard, failing to live up to the promise shown by their 3rd-4th place finish at VCT LOCK//IN earlier this year. Their diminishing dominance against VCT Pacific teams in Seoul first became apparent to the public when Rex Regum Qeon managed to take a map from them in Week 6, even though DRX ultimately won. Once a significant challenge for Paper Rex, DRX's loss of form led to two losses in playoff matches against them, landing them a second-place finish in the league.
Their performance at VALORANT Masters Tokyo also left much to be desired, scraping only a win against Attacking Soul Esports and a hard-fought victory against FUT Esports.
What was supposed to be DRX's standout year has been clouded by the implementation of a six-man roster and subsequent shakeups. This new configuration includes the integration of Jung "Foxy9" Jae-sung in place of existing members like Kim "Zest" Gi-seok and sometimes Yu "BuZz" Byung-chul in certain matches, leaving the Korean team's situation unsettled as they approach the Los Angeles event. This makes Champions this year a crucial competition for them, with the metaphorical Sword of Damocles threatening the cohesion of their lineup.
Regarding their upcoming VALORANT Champions LA campaign, head coach Pyeon "termi" Seon-ho commented, "I think through VCT Pacific and Masters, we tested many things internally. Many people question us, but we are not too pressured about it, and the players are very confident at this time. We will approach Champions with the best composition we decide on." 
DRX now stands on the threshold of a chance to prove their calibre, facing off against Team Liquid, LOUD, and Natus Vincere – all of whom are in the same group for the event's group stage. Recent performances from the latter two teams, as well as from DRX themselves, have been less than stellar. Group D is more competitive than the statistics on paper might suggest, creating a scenario where the outcomes could greatly influence not only DRX's legacy but also play a defining role in shaping their roster for the seasons to come. 
---
T1 (VCT Pacific #3)
Player to watch: Ha "Sayaplayer" Jung-woo
Worth Mentioning: Joseph "ban" Seungmin Oh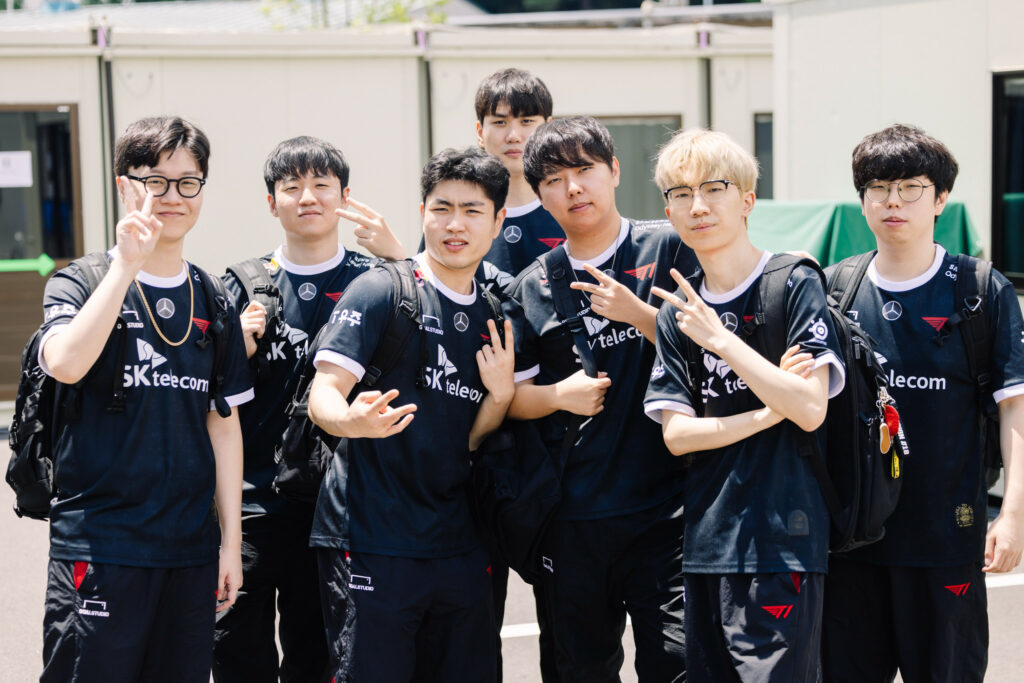 🇰🇷 Son "xeta" Seon-ho
🇰🇷 Byeon "Munchkin" Sang-beom
🇺🇸 Joseph "ban" Seungmin Oh
🇰🇷 Ha "Sayaplayer" Jung-woo
🇰🇷 Lee "Carpe" Jae-hyeok
🇰🇷 Kang "iNTRO" Seung-gyun
🇰🇷 Yoon "Autumn" Eu-teum (Head coach)
🇰🇷 Lee "CheongGak" Il-ho (Coach)
🇨🇦 Dakota "Stunner" MacLeod (Coach)
| | |
| --- | --- |
| Group B | |
| T1 | FunPlus Phoenix |
| Evil Geniuses | FUT Esports |
T1 are another team that should be approaching the LA event imbued with a good deal of confidence. Though they've transitioned to a Seoul-based identity this season, the echoes of their North American heritage linger strongly, particularly given that nearly all team members have tasted competition in the United States, whether in VALORANT or the Overwatch League. Their bootcamp in LA at the beginning of the year would add an added layer of comfort and familiarity to the players, setting the stage for what could be a darkhorse run for the Korean side. 
In any discussion about T1, Ha "Sayaplayer" Jung-woo inevitably emerges as a central figure, but Joseph "ban" Seungmin Oh's importance is just as significant, having recovered his form after an initially rocky start in the VCT Pacific League. Lee "Carpe" Jae-hyeok's switch to the game for T1 this season has also shown remarkable growth, justifying why the organization opted to include him in the lineup despite his lack of prior experience at VALORANT's top tier.
T1's recent on-stage achievements, such as forcing DRX into a gripping five-map duel in the VCT Pacific League's lower finals and suppressing EDward Gaming in their opening match in Tokyo, reflect their strong form. Now, as they head to LA, they are strategically positioned to make at least a playoff appearance, being in a group with FunPlus Phoenix, Evil Geniuses, and FUT Esports. There's an undeniable sense of potential within the team, and they stand a reasonable chance to make a deep run in LA.
---
ZETA DIVISION (VCT Pacific LCQ)
Player to watch: Koji "Laz" Ushida
Worth Mentioning: Yuma "Dep" Hashimoto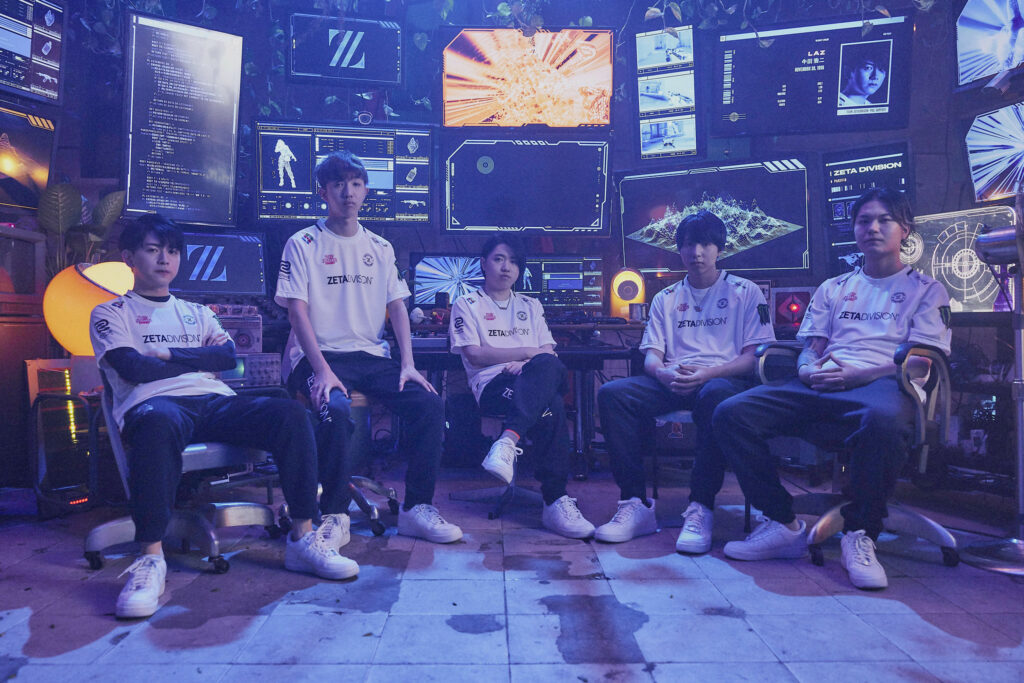 🇯🇵 Koji "Laz" Ushida
🇯🇵 Tomoaki "crow" Maruoka
🇯🇵 Yuma "Dep" Hashimoto
🇯🇵 Shota "SugarZ3ro" Watanabe
🇯🇵 Tenta "TENNN" Asai
🇯🇵 Ryo "barce" Takebayashi
🇯🇵 Yuya "JUNiOR" Sawada (Coach)
🇯🇵 Hibiki "XQQ" Motoyama (Coach)
🇯🇵 Syuhei "gya9" Takasaki (Analyst)
| | |
| --- | --- |
| Group C | |
| ZETA DIVISION | Bilibili Gaming |
| FNATIC | NRG Esports |
The final team to represent the Pacific region at Champions are ZETA DIVISION, a Japanese squad that had appeared to lose favor but managed to claw their way back and redeem themselves in the Last Chance Qualifier. This comeback was a necessary recovery that allowed the team to regain their honor, especially after their failure to qualify for VALORANT Masters Tokyo on home soil.
Having thrust themselves back into the international spotlight, ZETA DIVISION now face the question of whether they can ascend once again, like a phoenix, to challenge the highest echelons of VALORANT or if they will falter and bow to the pressure. Laz, who showcased in the LCQ a glimpse of their Cinderella run in Reykjavík with Chamber, will be instrumental in this campaign. His recent performances have set the stage, and now the team must determine whether they can recapture that magic and prove their mettle against the world's best.
A notable shift seems to be taking shape within ZETA DIVISION, as seen in the decision to place Sawada "JUNiOR" Yuya at the LCQ coaching helm instead of the usual Hibiki "XQQ" Motoyama, indicating a fresh perspective and a change in the team's approach and internal dynamics which have positively impacted Tomoaki "crow" Maruoka. 
Although ZETA DIVISION should not be taken lightly, being grouped with giants like FNATIC and NRG Esports presents a significant obstacle. Their first game against FNATIC, who has claimed two back-to-back international wins, looms as perhaps the most daunting confrontation among all the matchups in LA. It is a lot to ask from the team in a tournament with such quality opposition, but the extent to which they can challenge FNATIC remains to be seen.
---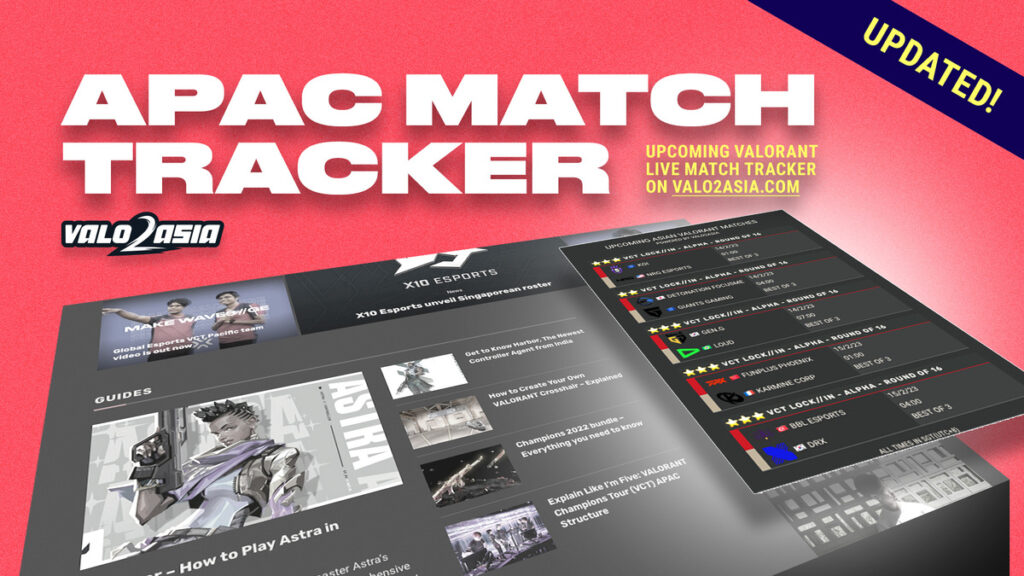 Get ready for non-stop action with VALO2ASIA.com! We bring you the pulse of APAC's most electrifying matches with our real-time match ticker, updated daily to keep you in the loop on all the latest. Our star rating system rates the importance of each match based on factors such as the teams' lineups, tournament rounds, and prestige.
From VALORANT Champions LA to other major tournaments, we've got you covered with the most comprehensive coverage in the region with accurate schedules in Singaporean Time (UTC+8). Explore VALO2ASIA's match ticker now on the right side of our website!
---
For more insights on the Asian VALORANT scene and upcoming content like this, be sure to like and follow VALO2ASIA on Facebook, Twitter & Instagram.
---
Cover photo courtesy of Lance Skundrich/Riot Games